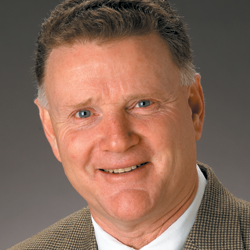 Mark Lefens
President and Co-founder
With more than 35 years at the helm of successful business media company MTG Media Group, Lefens has been instrumental in the launch and acquisition of a number of leading business-to-business publications and websites serving the meat processing, foodservice, and hospitality industries in the United States, Canada and Latin America. His commitment to adopting leading-edge methods of delivering targeted publications and digital content to the markets MTG Media Group serves, combined with his commitment to producing exceptional content has made it possible for the company and its brands to achieve their full growth potential.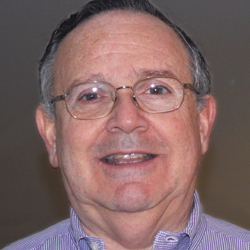 Jim Franklin
Chairman and Co-founder
His vision, strategic thinking, and business prowess made Franklin the ideal person to co-found MTG Media Group. With his expertise in publishing, circulation, research, journalism, and acquisitions, Franklin has been key to the successful launch and acquisition of leading media brands in a variety of industries. Previously Franklin held positions as President and CEO of LPI Media and VP of Finance and Administration at Crain Communications. He also served as chairman of the financial committee of the American Business Press and Executive Director of Red Tag News Publications Association, as well as assistant professor at Northwestern University's Medill School of Journalism. He is a frequent speaker at seminars for FOLIO Magazine, American Business Media, and the Association of Business Press Editors.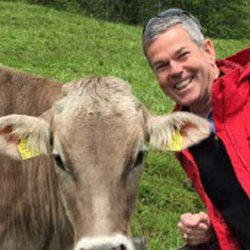 Bill Kinross
VP, Group Publisher
As Group Publisher, Kinross is responsible for the strategic direction of the Meatingplace, CarneTec and Alt-Meat brands. In the 15 years since becoming publisher of Meatingplace, he has created a highly successful platform for multimedia marketing, well ahead of most publishers. "The most satisfying part of my job is helping suppliers build their brands through access to our highly engaged audience," says Kinross. He also works with meat industry associations, such as FPSA, AAMP, and NAMI, to address industry challenges and opportunities. "I love my job, and enjoy working with people who are passionate about their jobs and committed to enhancing the lives of others. They approach each work day with a vigor that inspires and energizes me."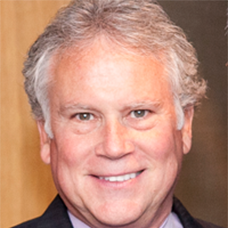 Gerald White
VP Publisher
Throughout his career, Jerry has been immersed in the restaurant industry, where he developed a penchant for Kumamoto oysters, Margherita pizza, Key lime pie and Chardonnay. The key to his success? Creating opportunities for foodservice companies to work more closely with the chef and operator communities. Jerry joined the Plate team in 2010 after 25+ years in foodservice operations, distribution and media sales, where he held top sales and management positions with several leading food media companies.
A big fan of Danny Meyer, Jerry heads to the Big Apple when looking to dine out at a favorite restaurant.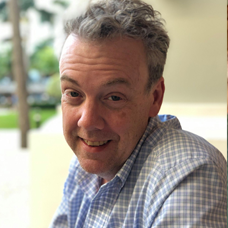 Steve Delmont
VP Information Technology
Delmont's 25-year publishing career has run the gamut from magazines to newspapers to e-books. A pioneer of new media and technology, he started the first online restaurant guide in 1996 with real-time food delivery services. From there, he moved to newspapers where he planned, launched, marketed and managed more than 25 news websites. True to his first love, publishing, Delmont launched an e-book and print-on-demand company, publishing authors from around the world. Simultaneously, he partnered with a journalist in the Chicagoland area to launch a regional news website, which led him to MTG Media Group, where today he is VP Information Technology with responsibility for website, digital, and new product development.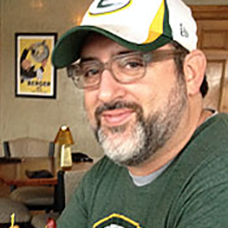 Steve Vanden Heuvel
VP/Creative Director
After joining MTG in 2007 as a Senior Art Director, Steve's leadership, technological acumen, and strong drive led to increasing levels of responsibility and his current role of VP/Design. He is responsible for all MTG's brand aesthetics, identity, web design, and user interfaces. He oversees a talented team of designers that enhance the users' experience and elevate the success of the MTG portfolio of brands. Steve is an award-winning art director and 20-year veteran of B2B publishing. He is an avid film enthusiast, connoisseur of craft beer, and has an adventurous palette. His dedication and passion for the Green Bay Packers and Chicago White Sox is only surpassed by the love for his two boys and wife who makes the "best apple pie on the planet."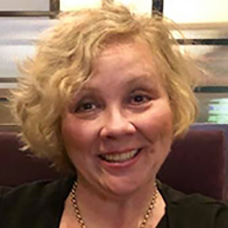 Laurie Hachmeister
VP Corporate Marketing
As Vice President Corporate Marketing, Laurie Hachmeister oversees efforts to elevate the company's brands through integrated marketing programs, face-to-face events and custom content. With Laurie's more-than 25 years of marketing and branding expertise, MTG's brands have experienced a myriad of sales and event successes.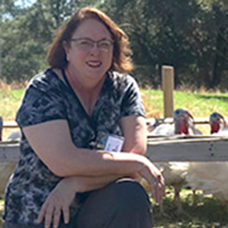 Lisa M. Keefe
Editor-in-Chief, Meatingplace and Alt-Meat
Lisa M. Keefe and has led the team to 11 Jesse H. Neal Awards for excellence in publishing. In 2021 she was named editor-in-chief and added the new Alt-Meat brand to her purview. She also authors The Center of My Plate blog on meatingplace.com, where she offers commentary on the news and issues of the day affecting the meat and poultry industry, and speaks often on a wide range of topics related to the meat and alt-meat processing industries. She joined MTG Media Group as editor of Meatingplace in 2008 and holds bachelor's and master's degrees from Northwestern University's Medill School of Journalism.
Brand contacts